The digital landscape has transformed the way companies interact with their customers and leverage their brand. While this has provided a multitude of new opportunities, it has also raised the bar for what is expected in terms of engagement and personalization. In the world of gourmet products, this evolution has had a significant impact, allowing brands to create more enriching and memorable experiences for their guests and customers.
Treurer
Treurer, an emblematic estate located in Mallorca, is a living testimony to the island's olive growing tradition. With its rich history and dedication to the production of extra virgin olive oil, Treurer wanted to elevate its presence in the market and offer its customers an authentic and immersive experience in the world of olive oil, fusing tradition with modernity.
This required an innovative and effective marketing strategy that would not only attract new customers, but also strengthen the relationship with existing ones. The question was: how to capture the essence of Treurer and convey it effectively in the digital world, while ensuring sustainable and scalable growth? This has been the basis of our exciting project with Treurer.
El reto
La solución
Resultados
El reto
Treurer, with its deep-rooted tradition in olive oil production and its Mediterranean essence, already had all the elements to captivate a public eager for authentic and memorable experiences. However, despite the undisputed product quality and historical value of its estate, the company faced significant marketing challenges.
First, the international extra virgin olive oil market, although growing, is highly competitive. Established brands and new entrants battle for space in the minds and hearts of consumers, making it difficult to differentiate and stand out.
Treurer needed a way to communicate their unique value proposition effectively, highlighting not only the quality of their product, but also the unparalleled experience they offer at their farm.
While Treurer had a loyal base of repeat customers, the need to attract a younger, digitally active audience was evident. This new generation, accustomed to interacting with brands across multiple digital channels, demands relevant content, personalized experiences and two-way communication.
Finally, the estate was also looking for ways to strengthen its relationship with its customers, inspiring them not only to return, but also to become brand ambassadors, sharing their love for Treurer.
Thus, the challenge was threefold: to stand out in a saturated market, connect with a digital audience and strengthen the loyalty of existing customers. All this, without losing sight of the essence and tradition that make Treurer so special.
La solución
Resultados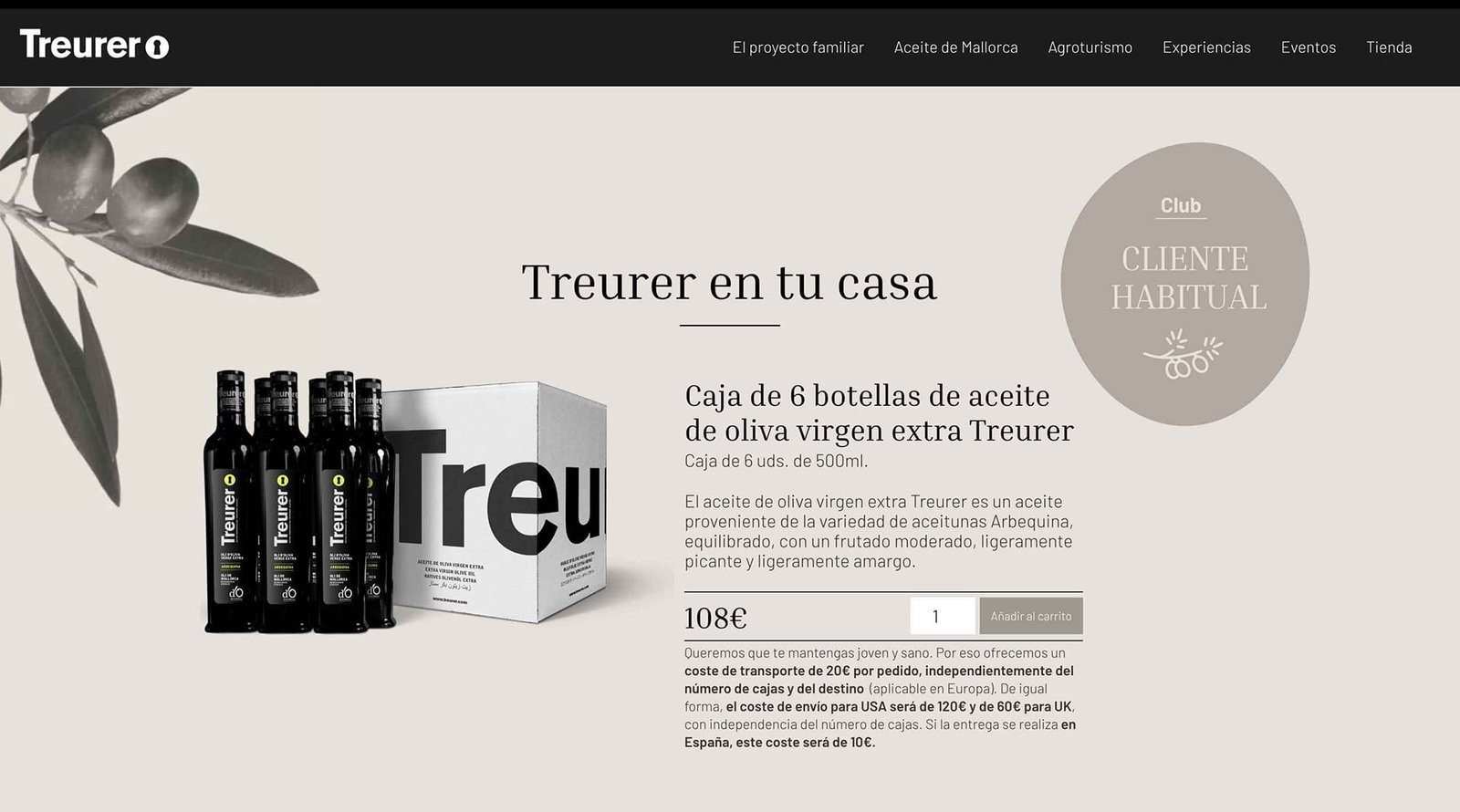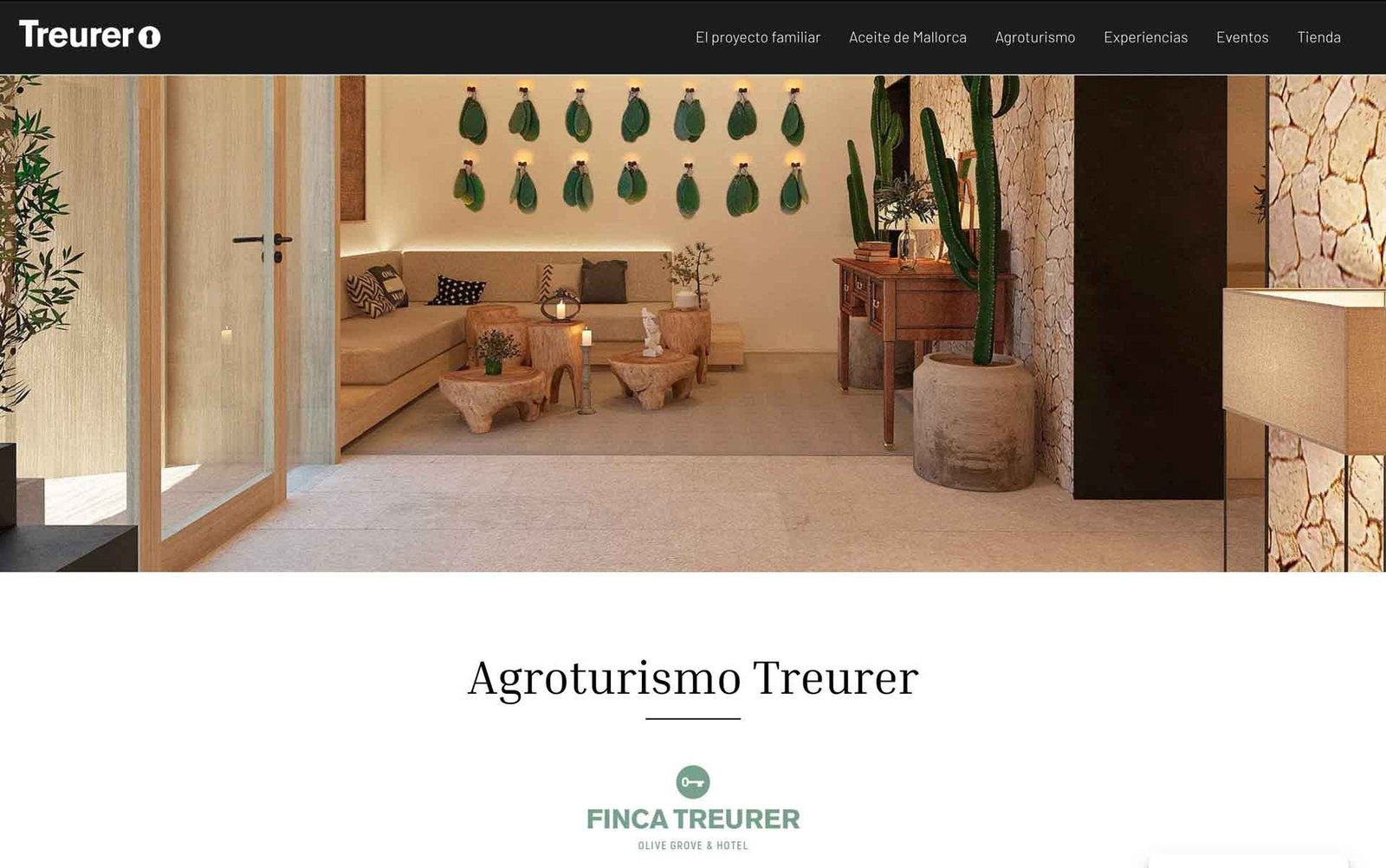 Treurer's journey is a testament to the power of innovation and vision in the business world. What began as a simple idea to enrich the world of extra virgin olive oil became a revolution that encompassed tourism, gastronomy and education. In the process, Treurer not only improved its position in the market, but also redefined what it means to create an experience around a product.As Treurer moves into the future, the brand has firmly established itself as a benchmark in its sector. However, beyond the achievements and recognition, the real victory lies in the company's ability to connect with people, celebrate its heritage and share the rich universe of extra virgin olive oil with the world.